Chairperson's Message
For an Abundant Future through Food
Hurxley is a food services company that aims to be a key food provider in people's lives. We adhere to a philosophy of always taking into consideration and taking action based on the perspective of the customer with a positive attitude and drive to innovate. We strive to satisfy the wishes and health needs of customers, and work to ensure complete safety in the foods we sell.
The Hurxley Group aims to build a more abundant future by responding flexibly to the changing times and delivering new value to customers on an ongoing basis.
We further aim to enhance and broaden our business so that it thrives more than ever.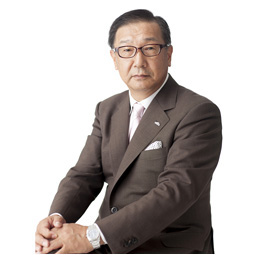 Chief Executive Officer
Tatsuya Aoki